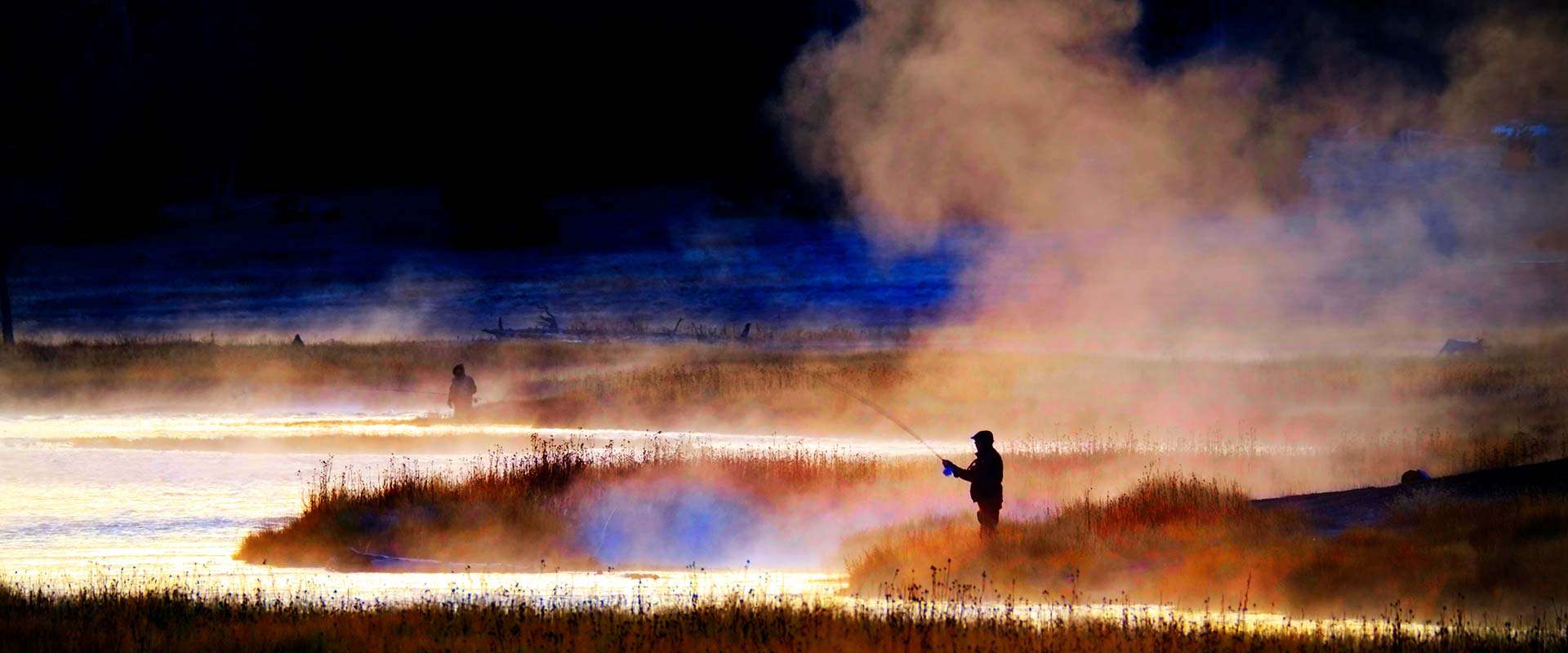 Fishing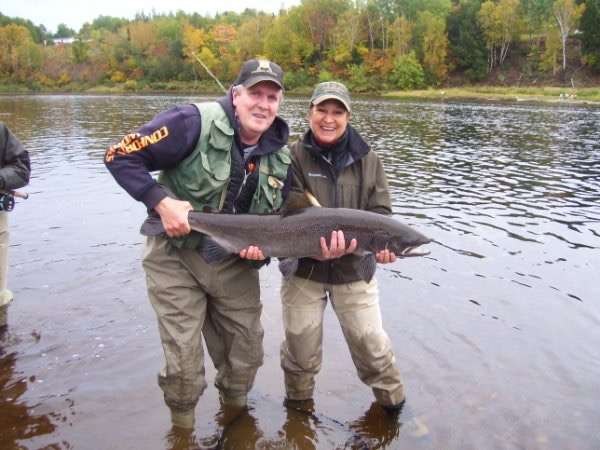 Fly Fishing at White Birch Lodge
Since 1959, the White Birch Lodge has been an exclusive fly fishing retreat for Ted Williams, his family and some of Ted's very special friends, including celebrities and other Hall of Famers. Our guests can wade the White Birch Pool, which is located directly in front of the main lodge, in pursuit of the King of the Game fish: the Atlantic Salmon. In addition to the White Birch Pool, you can also fish 2+ miles of private water, including the Ted Williams Morehouse Pool.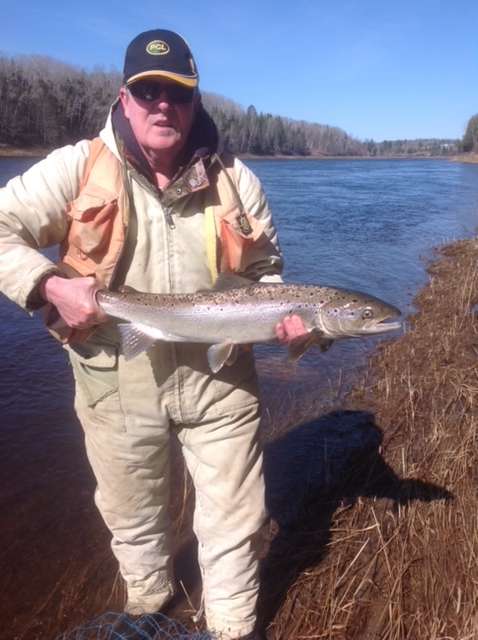 Atlantic Salmon Season on the Miramichi River
The key to success in your fishing adventure is a professional guide who has decades of fishing these private waters for Atlantic Salmon and has an intimate knowledge of the Miramichi River. The White Birch Lodge is staffed by local guides with 50+ years of knowledge of the Lodge's private pools as well as the surrounding waters. The principal guide, Clarence Curtis, accompanied Ted Williams and his guests for several years and is a rich resource of Atlantic Salmon knowledge and local fly fishing expertise.
The season for Atlantic Salmon fishing is April 15 through October 15.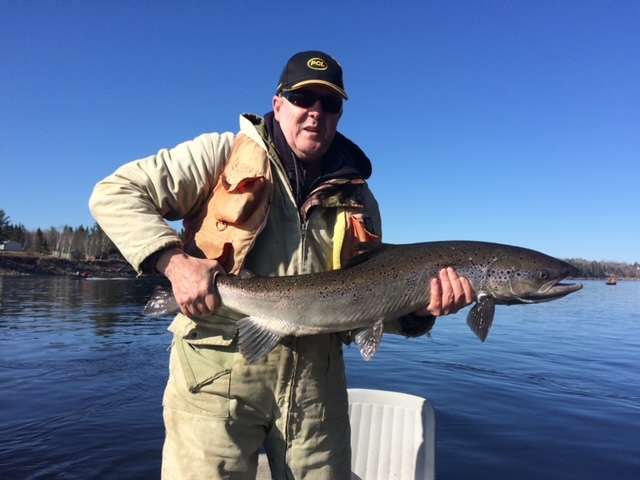 Fishing Licenses
Resident and Non-Resident fishing licenses can be obtained at the local fly shop in Blackville located 3 miles from the lodge.
The White Birch Lodge is committed to the long-term welfare and conservation of the Atlantic Salmon in the Miramichi River. To that end, we promote catch and release fishing.
Packing List for Your Fishing Trip
Spring:
Fly fishing gear
8-9 weight rod
Sinking fly line
Leaders, flies, etc.
Warm clothes, rain gear, hat with visor
Camera, sunglasses, sunscreen
Summer & Fall
Fly fishing gear
8-9 weight rod
Floating fly line
Leaders, flies, etc.
Seasonal clothes, rain gear, hat with visor
Waders, wading shoes with felt soles
Camera, sunglasses, sunscreen